Global Systems Group
Global Systems Group (GSG) is the world leader in mattress manufacturing machinery. Cutting-edge technology and a global service network enable GSG to supply customers with top-quality machinery quickly and efficiently.
Learn more »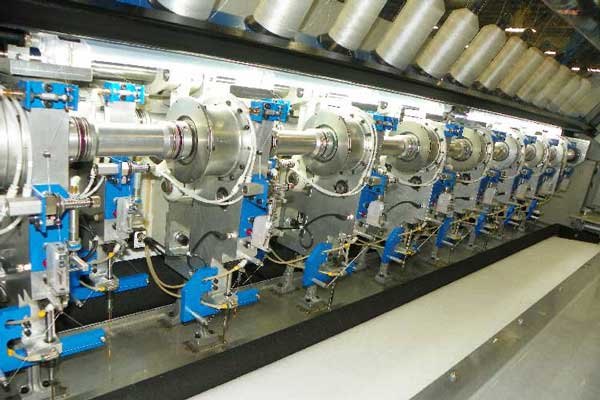 XT9 Stitch Bridge
Few machines in recent history have been as revolutionary as the XT9! The XT9 replaces expensive, messy gluing methods with clean, inexpensive stitching. Sew together mattress comfort layers for less than 5% of the cost of glue methods. A set of nine long needles penetrate up to four inches of layered materials, combining it all in a single pass through the machine in about 35 seconds.
Gribetz Spectrum
The Spectrum is a unique multi-head quilting machine with distinct needle-control technology. The new Spectrum quilter uses newly developed Gribetz engineering to turn on/off 15 independently sewing needles to create patterns unlike any conventional 3-bar quilt machine.
Because no needle setting changes are required, you can operate with a highly productive uptime – and the machine sews at 1450 rpm for even greater productivity!
VFM-4516
VFM-4516 is the most complete top-feed walking foot flanger you'll ever need. With the simple touch of a button, operators can switch from thin to thick goods on the same machine. This machine is built on the same trusted walking foot technology as the popular PFM-4000 and PFM-516 flangers; however, you can now process this full range of products on the same machine.
Perform flanging operations on materials from flat to 4" thick.
The VFM-4516 trims panel edge, overlocks, and adds a safety stitch.
Reduce occupied floor space with fewer required machines and carts.
Reduce labor demands and training time.
Improve your productivity by keeping the work flow busy.
More sewing, less sorting.