Bedding Components
With a long-standing history of innovation, Bedding Components continues that pursuit by leveraging our comprehensive capabilities and advanced technologies leading to a portfolio of products that deliver superior comfort, support, and temperature-regulation benefits.
Learn more »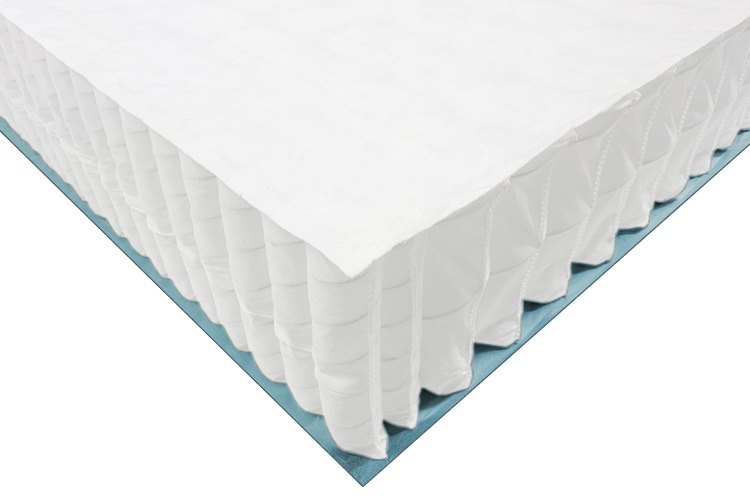 Eco-Base
An integrated fabric scrim attached to the bottom of select Comfort Core® innersprings, providing an economical alternative to commodity base foam for hybrid mattresses.
Performance Benefits
Improved compression recovery
Increased durability
Better shape retention
Customer Benefits
Improved throughput
Reduced component and labor costs
Sustainable Benefits
Up to 80% lighter and 25x thinner than 1.0" 1.8lb commodity poly base foam (60" x 80" size)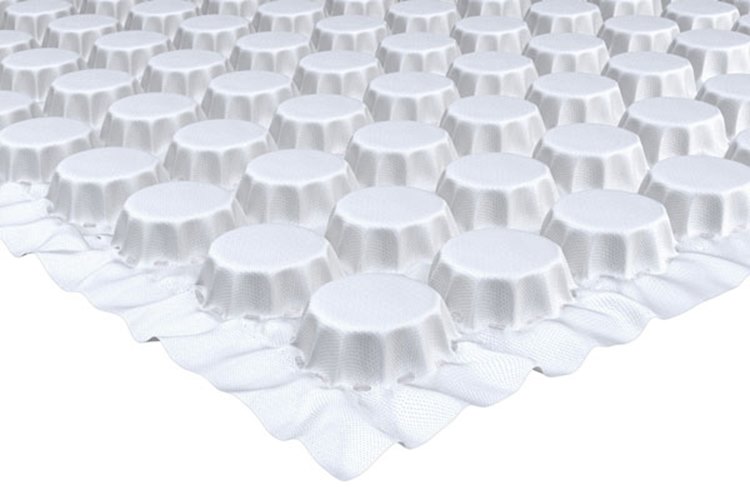 The NanoCoil® Family
A micro-coil made from upcycled steel, ultrasonically welded into polypropylene non-woven fabric, and placed in the comfort layer to enhance the sleep surface. The NanoCoil family of products features configurable zonal support in multiple sizes. NanoCoils also enhance air circulation by creating a channel for air to flow in and out of the mattress, enabling the body to reach its desired temperature for achieving deep, restorative sleep.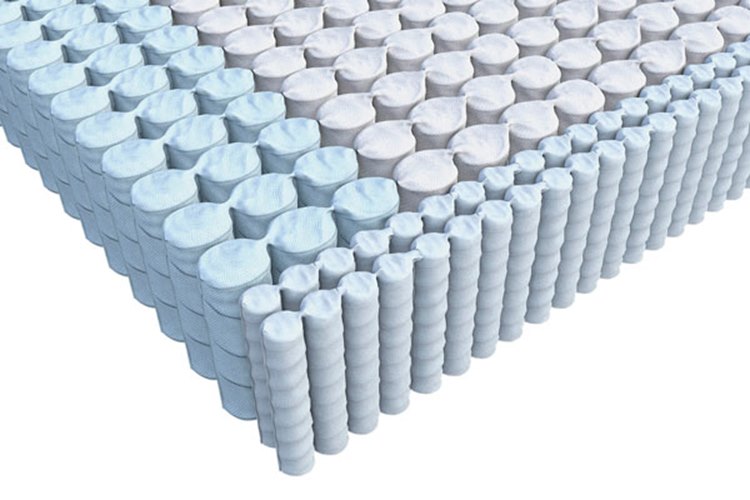 Quantum Edge® and Caliber Edge®
These ActivEdge® products reinforce the perimeter of the mattress to provide superior edge support, reduce that roll-off feeling, and deliver a consistent sleep surface all the way to the edge. While Quantum Edge products offer zoning options, both products are packable and shippable. Even better, every 100 queen mattresses constructed with ActiveEdge steel perimeter instead of foam encasement save the environment up to 40 gallons of petroleum-based chemicals.